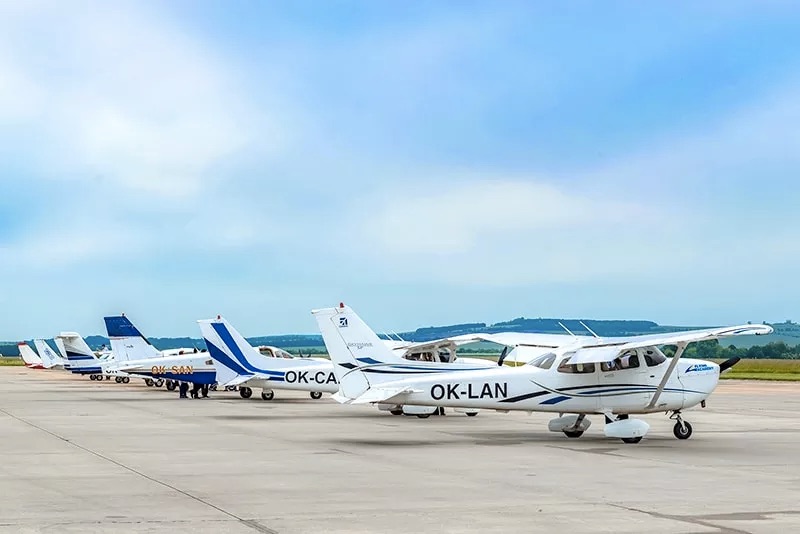 Flying Academy is one of the leading global flight schools and we are proud to present our fleet: we own single engine, multi-engine aircrafts at the highest levels of safety. All 42 airplanes in the fleet where we operate can be rented for hour building purposes (full service packages of 25, 50, 75 or 100 hours). In case of Time Building, the rental fee decreases depending on the amount of hours that you will have to fly.
The Cessna 152 is a two-seat, fixed tricycle gear, general aviation airplane, used for primary flight training, time building, and personal flying. The Cessna 152 is the most successful two seat trainer in history.
Speed: 204 km/h
Max Weight: 757 kg
Length: 7.3 m
Engine: single
Range: 768 km
Seats: 2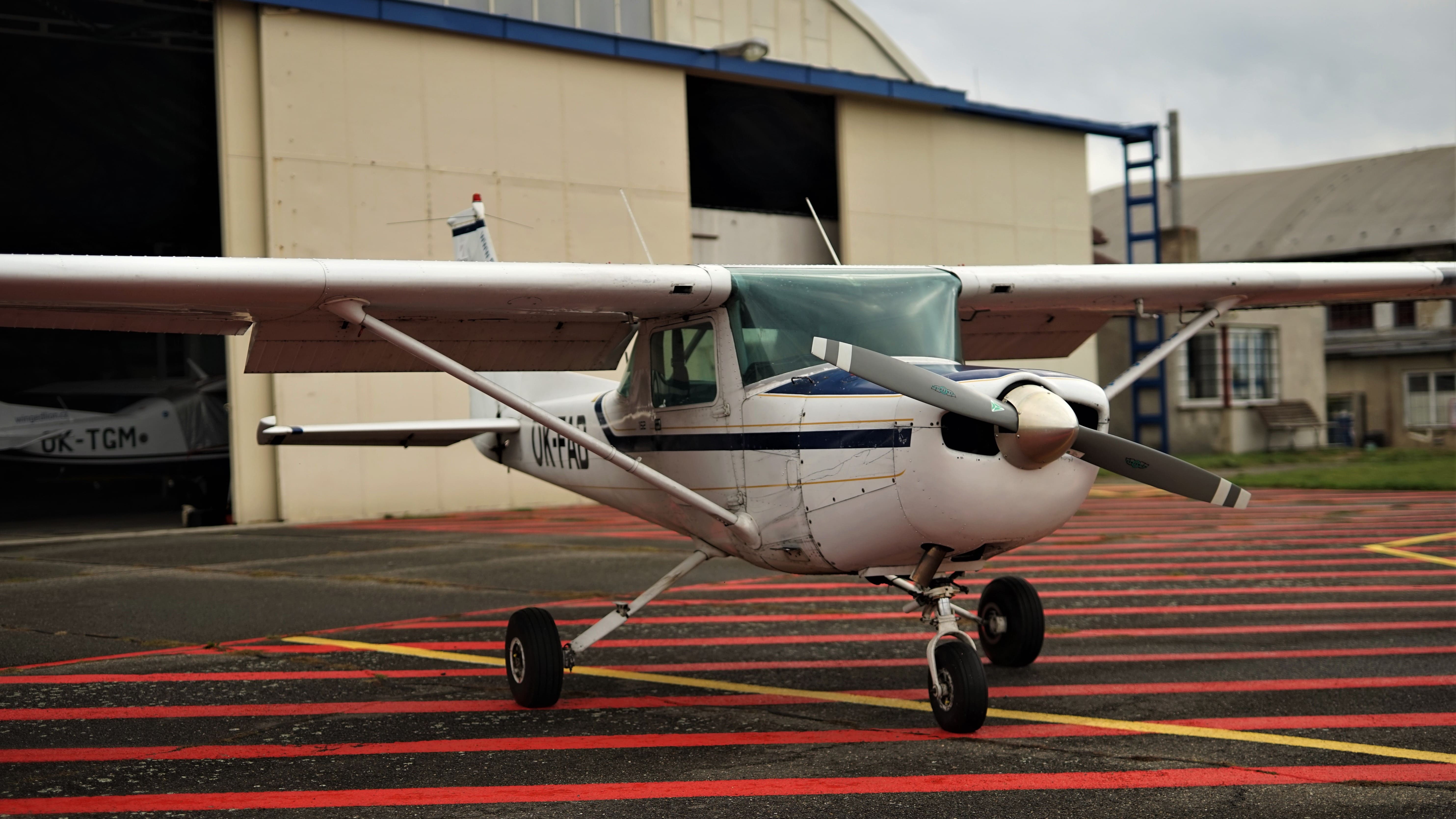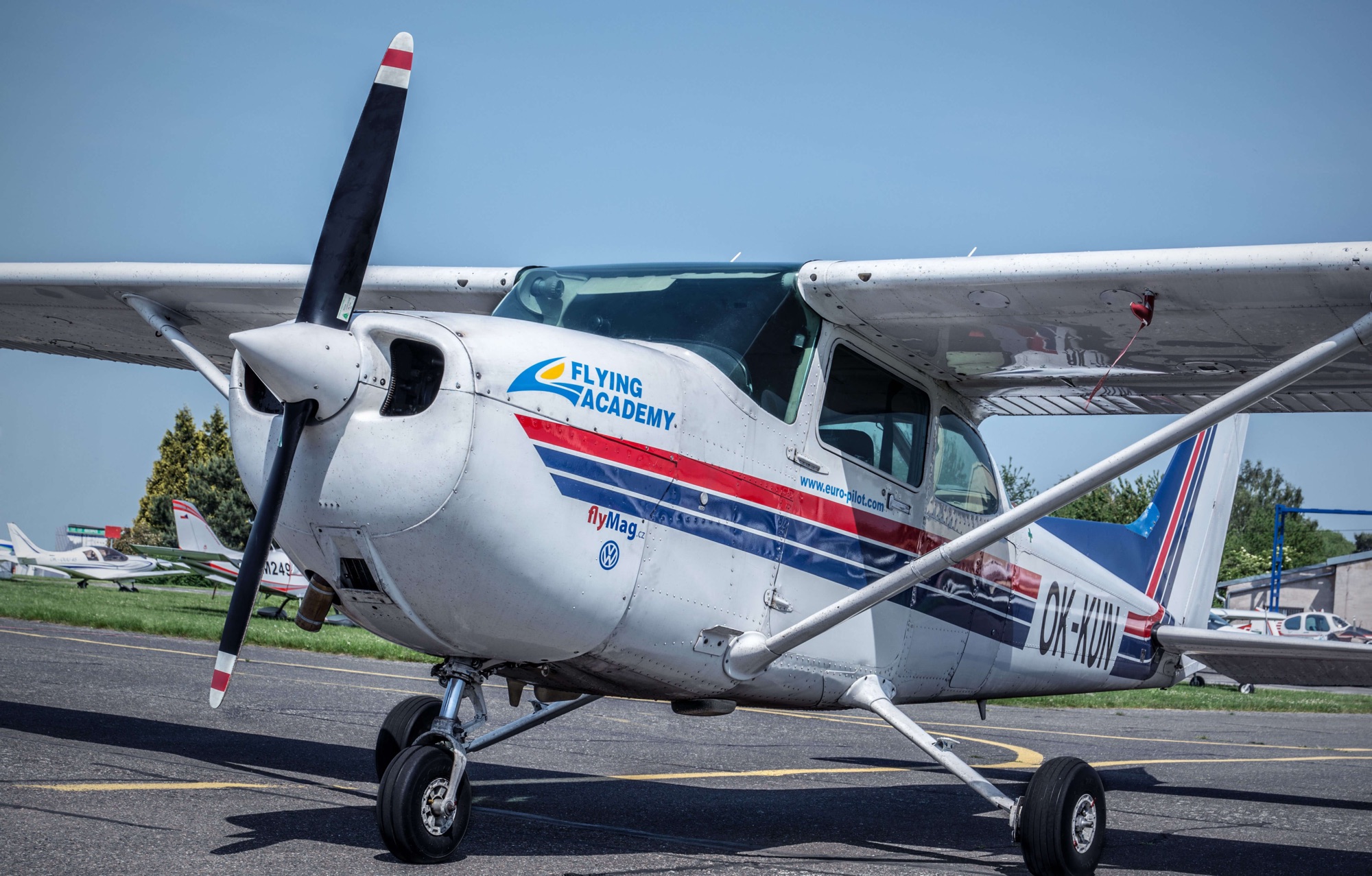 The Cessna 172 is a four-seater, single-engine, high-wing airplane. The Cessna 172 is used for PPL, IR and CPL training.
 Speed: 226 km/h
Max Weight: 1111 kg
Length: 8.28 m
Engine: Single
Range: 1289 km
Seats: 4
The Cessna 172 RG with its retractable gear is faster and more aerodynamic than other models, and capable of reaching up to 130 KIAS. Its constant-speed prop allows the engine to run at a slower RPM, resulting in a quieter flight experience.
Speed: 260 km/h
Max Weight: 1202 kg
Length: 8.21 m
Engine: single
Range: 1333 km
Seats: 4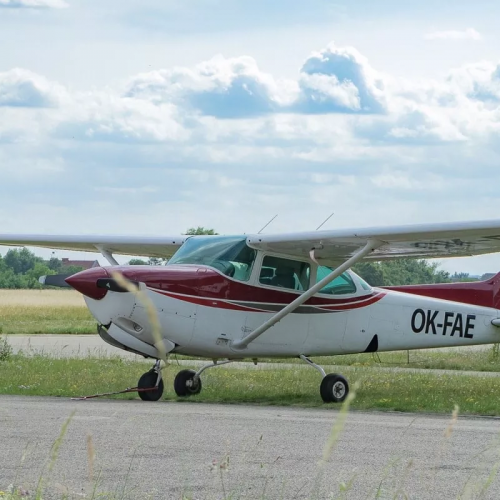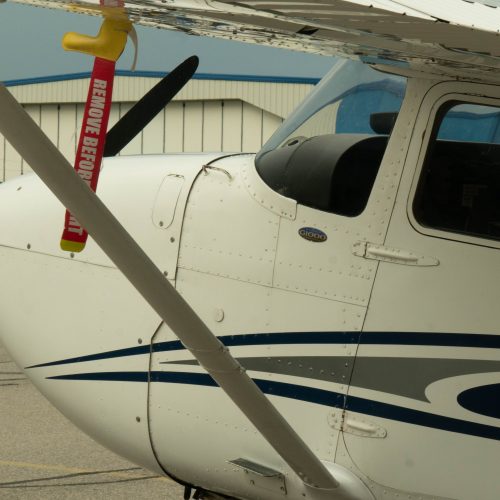 Cessna 172 SP Glass Cockpit
The Cessna 172 SP is a single engine high-wing, fixed gear, four-seater aircraft. The 172 SP Glass Cockpit is perfect for instrument training and is a favorite of students. The flight deck is powered by the Garmin G1000® avionics suite.
Speed: 225 km/h
Max Weight: 1250 kg
Length: 8.42 m
Engine: single
Range: 1130 km
Seats: 4
Latest Instrumentations and highly maintained aircrafts!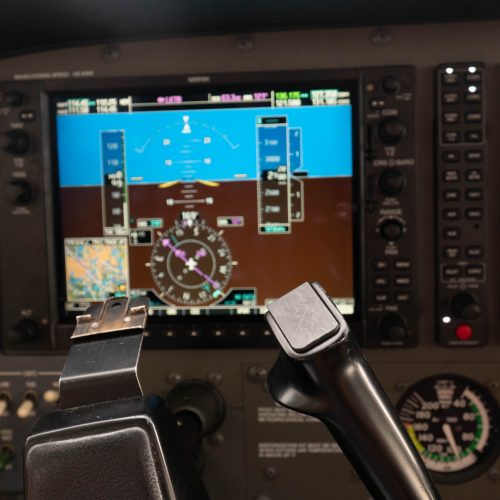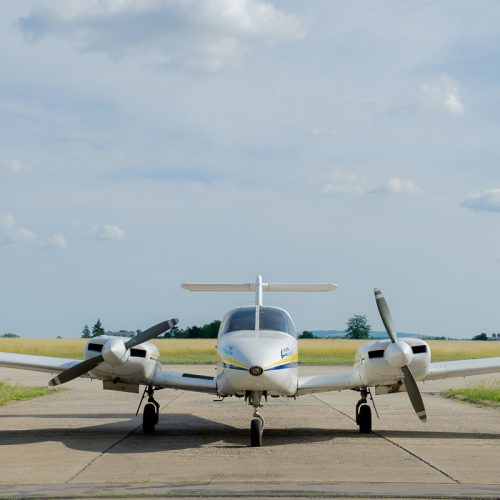 The Piper PA-34 Seneca is an American twin-engined light aircraft, produced by Piper Aircraft since 1971 and that remains in production.The Seneca is primarily used for MEL training or personal and business flying, building flight hours.
FNPT II Flight Simulator Piper Seneca
Flying Academy offers all pilots the possibility to fly on our new Generic Multi Engine Piston Airplane simulator in our base at Brno Turany Airport. You have an opportunity to practice any situation which may occur during the flight. An engine or instruments failure, as same as bad weather conditions. The simulator is certified for flying under IR SEP or MEP aircrafts. Come to fly the simulator and save money. The simulator is perfect to renew or revalidate your instrument rating, IRI training or building up hours in instrument conditions issued by PART FCL.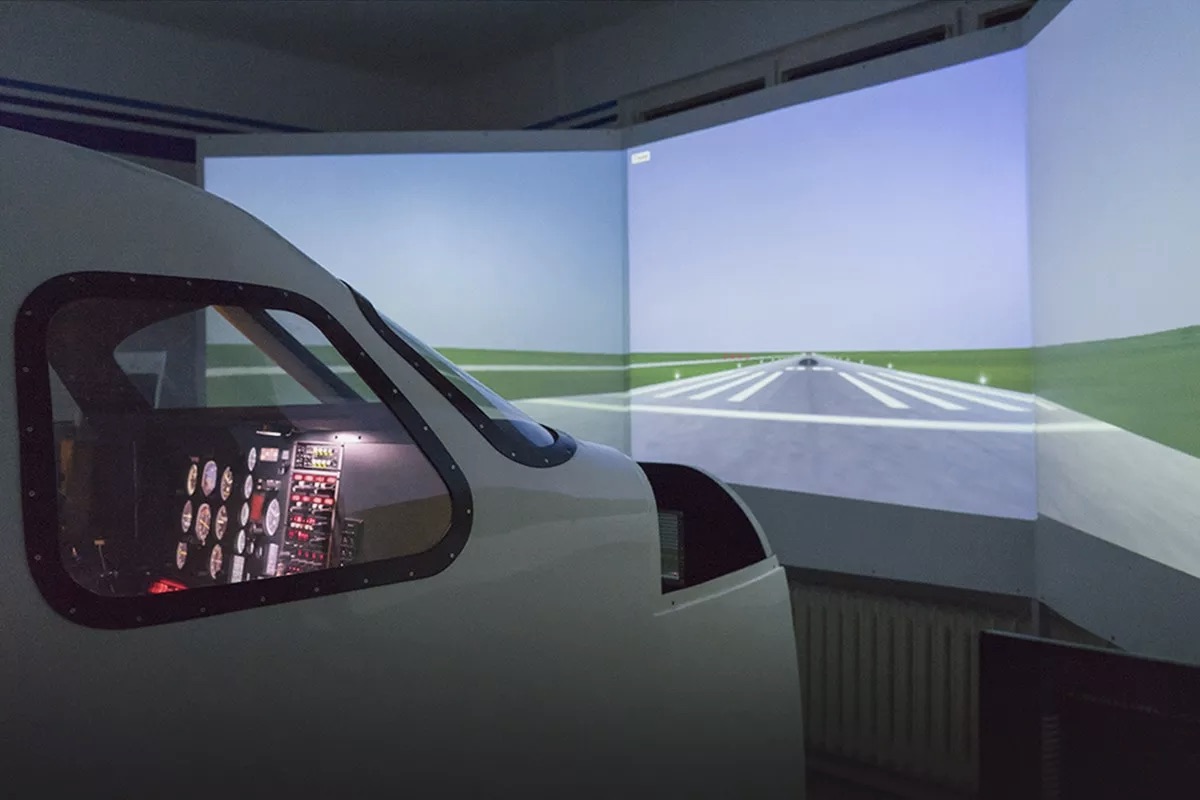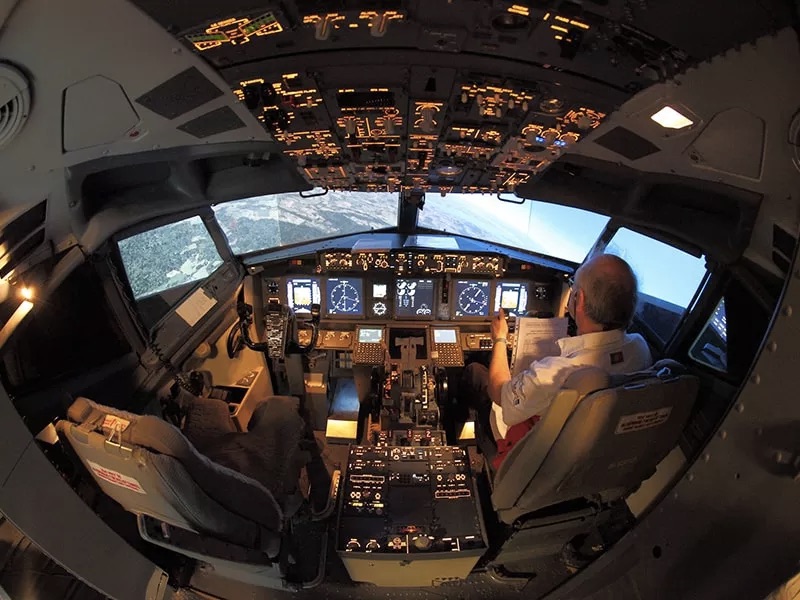 Flight Simulator Boeing B737NG
Flying Academy offers all pilots the possibility to complete the Jet Orientation Course – JOC and the Multi Crew Cooperation – MCC, which are conducted on Boeing B737NG FBS – Fixed Base Simulator in Berlin, Germany. Take a competitive advantage of an opportunity to feel more comfortable in the cockpit of an airliner during the simulator assessment and practice the skills that are necessary to be effective team leaders and members.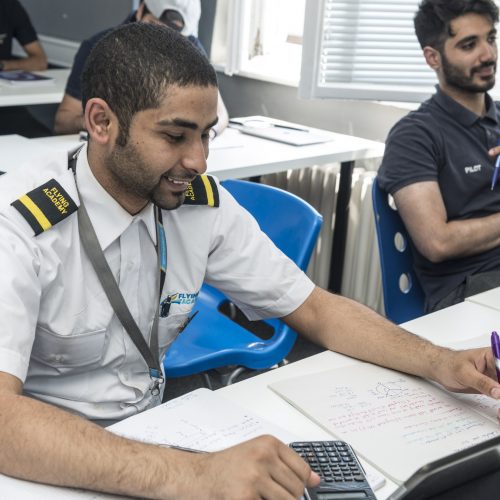 BRNO WEST FALCON FIELD CZECH REPUBLIC
Located in the heart of Europte, the Brno Falcon Field allows students to explore all different regions of Europe from the cockpit by being in the middle ground between Eastern & Western Europe